Graf Platin Garden Comfort 1,500 Litre Tank
Regular price

£1,950.00

(£1,625.00 ex VAT)

Regular price

Sale price

£1,950.00

(£1,625.00 ex VAT)

Unit price

per
Est. delivery 7-10 working days
Designed for rainwater harvesting, this flat rainwater tank by GRAF offers a cost-effective solution to repurposing rainwater for domestic and commercial use. It is a flat tank which means that a low excavation depth is required making installation simple and easy. 
15 year warranty 

Won multiple design awards 

80% less digging compared with a cylindrical cistern

No slope angle required - low installation depth 

Lightweight and easy to transport 

Available with pedestrian or vehicle loading lid

Suitable for garden irrigation purposes
What's included:
- Platin flat tank - 2 Mini dome shaft tank cover

- Smooth telescopic adjustment from 455 mm – 655 mm (17.9" – 25.8") earth covering or cast iron dome shaft suitable for vehicle loading, smooth telescopic adjustment from
455 mm – 755 mm (17.9" – 29.7") earth covering
- 3 Platin filter package 2 consists of: Filter basket with suspension Overflow siphon, rodent guard
- 4 Garden Comfort pump package
Click here to view the product data sheet.
Share
Full Description

This GRAF Rainwater Harvesting Tank is ideal for domestic gardens and commercial properties alike. Due to the flat shape of the tank, a low excavation area is required, which is a cost-effective solution when compared with cylindrical tanks. Having a shallow excavation area also reduces the installation time, and the flat design makes it easy to transport.

This rainwater harvesting tank comes with a 15 year warranty so you can be confident that your product is protected.

This GRAF rainwater harvesting tank is suitable for garden irrigation purposes such as pressure washing or watering plants.

The Platin tank is available to purchase with a pedestrian loading lid which is suitable for garden use, or vehicle loading which is suitable for a driveway or commercial property.

Top 5 benefits of harvesting rainwater:

1. Harvesting rainwater helps to conserve water and reduces the demand for water from traditional sources like rivers, lakes, and groundwater.

2. Collecting and using rainwater can be an affordable alternative to traditional water supply systems.

3. Rainwater harvesting is an eco-friendly practice that helps to reduce water pollution, soil erosion, and flooding. It also helps to promote sustainable agriculture and reduces the dependency on fossil fuels for water pumping and distribution.

4. Harvested rainwater can be used for a wide range of purposes, including irrigation, washing clothes and vehicles, flushing toilets, and more.

5. Harvesting rainwater can help communities to become more resilient in the face of climate change, droughts, and water scarcity. It can also help to reduce the burden on traditional water supply systems during times of high demand.

Technical Specification

Weight (kg): 82kg

Height (mm): 1015mm

Tank Size (Litre): 1,500 litre

Width (mm): 1250mm

Length (m): 2100mm
Contact Us

Our team of experts are available and ready to speak to you. You can contact us or call us directly on 0121 351 3230. Available Mon-Friday 8am-5pm.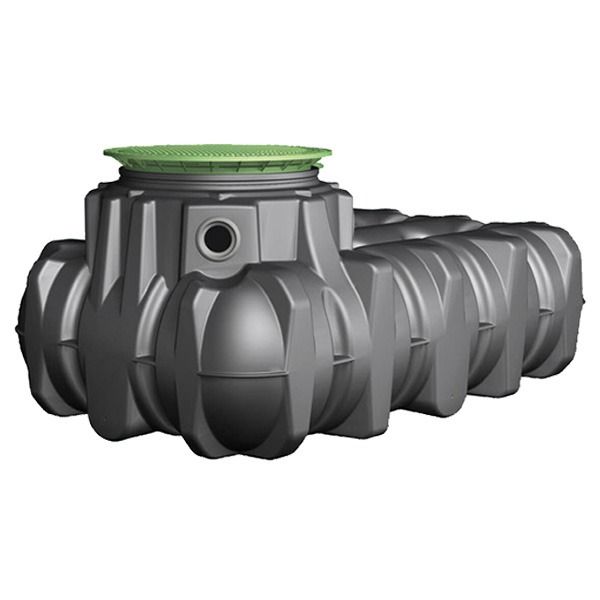 Further questions?
Our team of specialists are here to help. We install many of our products so can provide real-world advice. We also offer a free take-off service if required.
Make an enquiry