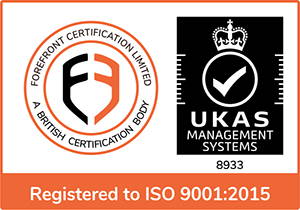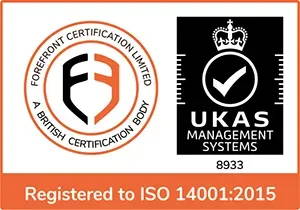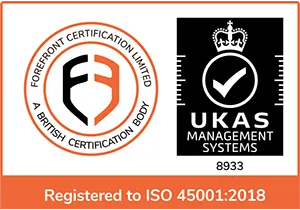 ---
We care about our customers
Customer care is paramount to what we do. We want to make our customers happy so that you come back and use our service.
Obtaining a 9001:2015 accreditation was extremely important to us. As an internationally recognised standard for quality, it was another way to show you just how committed we are to providing you with an outstanding customer service.
This year, we achieved ISO 45001:2018 for Occupaional Health and Safety Management. Less than 5% of companies in the UK hold UKAS accreditation in all three standards, which highlights the significance of this achievement.
---
Our commitment to environmental management
ISO 14001 is the most widely recognised environmental management system standard in the world.
It demonstrates our commitment to controlling the impact of our activities on the environment. The standard provides a best practice approach to improving our environmental performance and ensuring we remain legally compliant.
---
What does this mean to us?
Andrew Cotterill
"We're extremely proud of our ISO and ConstructionLine accreditations." says Andy Cotterill, Managing Director. "They show that quality is not just a concept for us, but a reality. Our policies and procedures document that, but our expert members of staff show it in how they work and particularly in how they engage with our customers.
Our ISO 45001 Health & Safety status now compliments our existing ISO 9001 quality standard and ISO 14001 Environmental standard, making us a triple standard organisation we are extremely proud of."
---