Vortex Hydraulic Separators

A Vortex Hydraulic Separator removes harmful pollutants from surface water drainage systems.

Effective treatment of stormwater runoff
When rain falls on the built environment it generates stormwater run off. This stormwater can carry pollutants such as silt, oils, and debris. When it reaches the storm drain, the pollutants are transported along the sewer network and discharged directly or indirectly into the environment, making the treatment of stormwater runoff extremely important.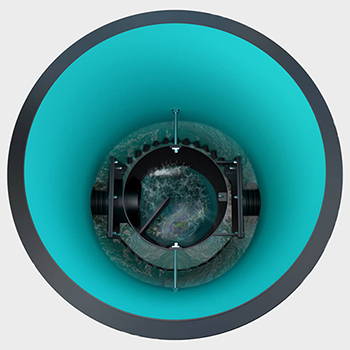 What is a Vortex Hydraulic Separator?
A Vortex Hydraulic Separator is designed for the effective capture and retention of insoluable particles such as silt, hydrocarbons and floatable debris from surface water drainage systems.
They are designed for use in SuDS treatment train and provide certainty of water quality treatment, enabling enhanced amenity and bio-diversity downstream.
Storm Shark provides an efficient performance in removing silt, hydrocarbons and floatable debris from surface drainage systems. The Storm Shark range has been designed in Germany - all the units in the range meet and exceed all German Stormwater Treatment standards under DWA M153 D24 and D25.
What sizes are available in Storm Shark?

The Storm Shark sizes range to suit 750mm diameter chamber to 1,800mm diameter chamber or larger if required. These include the option of a stand alone unit, installed on site, inside a concrete, PE or GRP chamber or a pre-fitted unit inside a high strength PE twinwall chamber.
What are the benefits of Storm Shark?

• Physical treatment of rainwater
• Effective removal of solids
• Easy to control and maintain
• Underground system, therefore no space required
• No blocking possible
• Can be used on all surfaces from roofs to traffic and industrial areas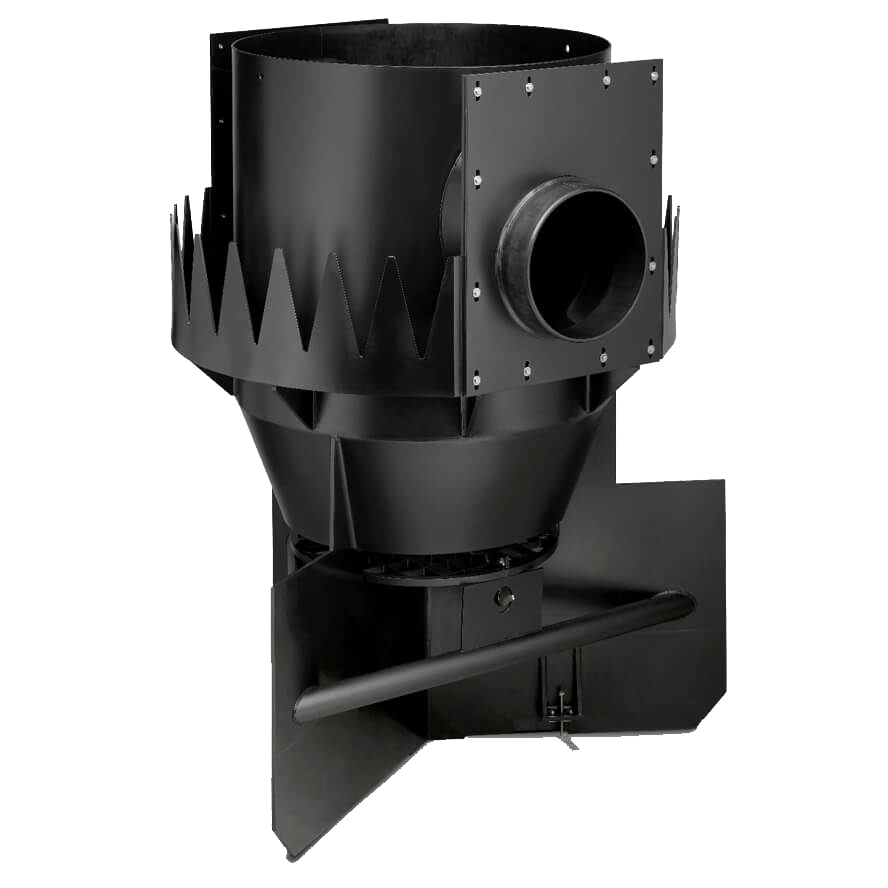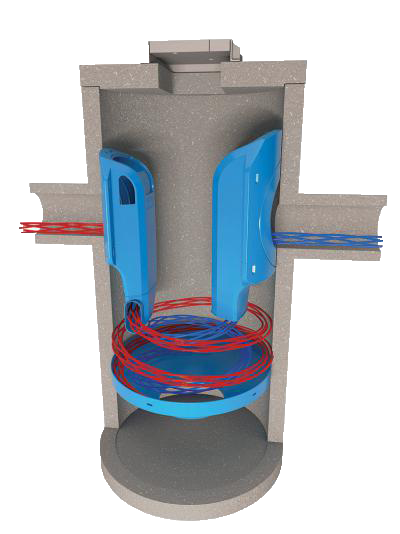 The Downstream Defender Select Separator is the new generation of the Hydrodynamic Vortex Separator for treatment of stormwater run off, protecting the environment and meeting water quality requirements.
What sizes are available in the Downstream Defender?
The sizes of the Downstream Defender range from 1.2m and 3.7m in diameter.
What are the benefits of the Downstream Defender?
• Available in an extended range of sizes helping engineers match flow rates and removal rates cost effectively, helping to cut costs.
• Design and installion on site is easier and cheaper as it can accept up to three inlets and a wider range of connecting pipes.
• Available in a plastic chamber which is ideal for sites where heavy plant access is restricted or fast installation is required.
The V-Septor is an advanced hydrodynamic separator that removes sediment bound contaminants. The design eliminates pollutants by the means of settlement and capture of floatable.
What sizes are available in the V-Septor?
The ACO V-Septor is available in a range of sizes to accomodate for small and large sites and can be custom made for demanding installations.
What are the benefits of the V-Septor?

• Lightweight and easy to handle
• Forms part of the SuDS management train
• Great sediment storage capacity
• Removes solid pollution
• Reduces maintenance requirements of downstream attenuation         storage and SuDs components
Fill in the form below and a friendly member of our team will be in touch with you shortly, alternatively, you can use our live chat service or call us now on 0121 351 3230.
We're not your typical merchant. Core to everything we do is our customers. After all, without you, we wouldn't be here. At Cotterill Civils, we offer something a little different and we show this in the values we adhere to every day! Why not get in touch today to see how we can help you!