Klargester Cesspool 46,000 litre (Domestic)
Regular price

£12,937.00

(£10,780.83 ex VAT)

Regular price

Sale price

£12,937.00

(£10,780.83 ex VAT)

Unit price

per
Est. delivery: 5-7 working days
Features & Benefits
Quality and reliability at a competitive price Kingspan Environmental Storage Tanks have been successfully installed throughout the world since 1967. They are constructed from non-corrosive materials, designs in accordance with BS 6297: 1983.
Factory tested Every Storage Tank is tested to ensure that it is watertight and structurally sound.
Easy to install and maintain Delivered as a complete unit ready for installation, each Storage Tank must be installed in a level condition and bedded on, and surrounded with, 225mm thickness of concrete. The Storage Tank will need to be ballasted internally with water and remain so until the concrete has set. Full installation instructions are provided with each unit, but are also available on request. Storage Tanks are for storage only and their contents have to be emptied at regular intervals by tanker. A 'high level' alarm is available for monitoring the Storage Tank for optimum usage.
Lockable manhole cover For added safety, Storage Tanks can be supplied with a lockable manhole cover.
Capacity For a single dwelling 18180 litres (4000 gallons) is the minimum allowable capacity. This size should be increased by 6800 litres (6.8m_) for each additional user.
Share
Full Description

A cesspool is a below ground holding tank for sewage .The cesspool has no outlet, so all incoming waste water from the property is stored and has to be tankered away.


Cesspools should only be used as a last resort, where no drainage filed is feasible, due to unsuitable ground conditions or where infrequent or seasonal use, such as a holiday home.


Building Regulations state that you will need to give at least 45 days storage for a domestic property. The smallest cesspools for a domestic property is an 18,000 litre, this will serve a one bedroom property or up to 2 people.


How to size a Cesspool;


British water state that the capacity of a cesspool should be based on 180 litres per person per day & must give 45 days' storage before it needs emptying. For a single dwelling, a 4000 gallon or 18,000 litres is regarded as the minimum capacity required. This size cesspool would be only suitable for a maximum of two people, for every person added the size of the cesspool must be increased by 6800 litres.


Designed and manufactured in accordance with BS 6297 and the requirements of the Building Regulations Approved Document H.
Technical Specification

Capacity (litres): 46000 litres

Diameter: 2620mm

Length (mm): 9684mm
Installation Service

We can also offer an installation service for our stormwater attenuation, rainwater harvesting, water storage and sewage treatment solutions. Get in touch here.
Contact Us

Our team of experts are available and ready to speak to you. You can contact us or call us directly on 0121 351 3230. Available Mon-Friday 8am-5pm.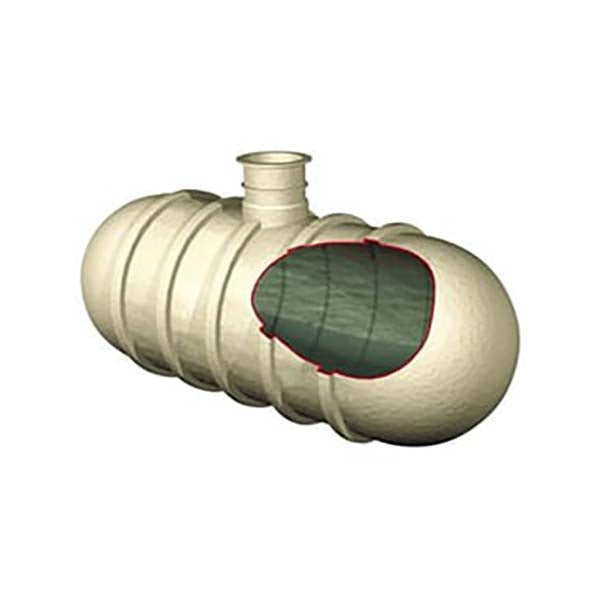 Further questions?
Our team of specialists are here to help. We install many of our products so can provide real-world advice. We also offer a free take-off service if required.
Make an enquiry