Deepstyle 115mm uPVC Fabricated Gutter Angle
Est. delivery 3-5 working days
Request a quote
Fabricated Gutter Angle component for Brett Martin 115mm High-Capacity Gutter system. Please call our sales team on 0121 351 3230 to discuss your project requirements and order this product.

Available in: Black, Grey, White, Brown, Arctic White and Anthracite Grey.
Manufactured from long-lasting uPVC

Brett Martin

115mm Deepstyle High-Capacity gutter system for larger domestic projects

Fully tested for accelerated ageing according to BS EN 607:2004

Loading capabilities in line with BS EN 1462:2004

High quality product certified by BS EN ISO 9001:2015
Manufacturer's product code: BR7
Download: Brett Martin Rainwater brochure | Brett Martin Rainwater product guide
(The product image is illustrative and shows the standard 90-degree angle product)
Share
Full Description

Should you require a non-standard gutter angle component, this option is available for the Brett Martin 115mm High-Capacity guttering. 90 degree, 120 degree and 135 degree are available as standard.

This 115mm High-Capacity uPVC Domestic Deepstyle gutter system is ideal for installation on larger domestic projects. This is a durable, high-quality and flexible gutter system that can be adapted to fit the requirements of your project.

- This is a non-standard product. Please get in touch with our helpful sales team who will be happy to assist you with ordering this product.
- Range of six colours available.

Brett Martin guttering products are manufactured in line with the latest regulatory requirements and current UK and ROI building standards.
Technical Specification

Shortname: Fabricated / Non-Standard Angle

Material: uPVC
Product Details

Diameter (mm):

Height (mm):

Weight (kg):

Capacity (litres):
Need some advice?

Our team of experts are available and ready to speak to you. You can contact us or call us directly on 0121 351 3230. Available Mon-Friday 8am-5pm.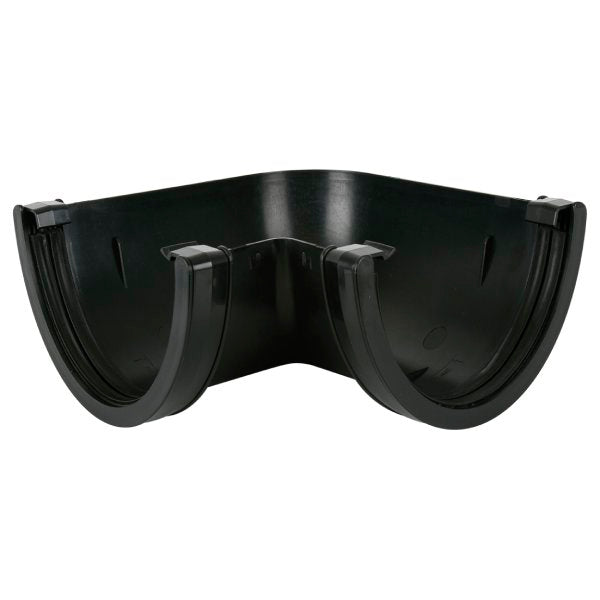 Installation Service
We also offer an installation service for our stormwater attenuation, rainwater harvesting, water storage and sewage treatment solutions.
Learn More
Further questions?
Our team of specialists are here to help. We install many of our products so can provide real-world advice. We also offer a free take-off service if required.
Make an enquiry