62,600 litre Galvanised Steel Water Tank
Regular price

£4,987.99

(£4,156.66 ex VAT)

Regular price

Sale price

£4,987.99

(£4,156.66 ex VAT)

Unit price

per
Est. delivery: 3-4 weeks
If you're looking to store large amounts of water the Galvanised Steel Water Tank is the most cost-effective option. The steel construction of the tank makes them extremely  long-lasting and durable.
Our team of specialists are here to help. We are highly trained in the design and installation of rainwater harvesting solutions. Through our expertise we have helped many homes and businesses save money and improve their water efficiency usage.
Please don't hesitate to get in touch on 0121 351 3230 for more information.
Find our
Installation Manual
&
Installation Guide
here.
Share
Full Description

These tanks are useful in a range of industries, including:

- Agriculture
- Horticulture
- Manufacturing
- Construction
- Sports Irrigation
- Storing Bulk Water
- Emergency Water Reserve

Incredibly strong and proven to last for decades, all corrugated steel water tanks are approved to BS5950 and BS EN 1993 and are either galvanised with lead free zinc to 275g/m² to EN10142, or powder coated with durable, lead-free paint. All are UK Water Research Advisory Scheme approved, certificate number 0807044. All comply to a minimum safety margin of 40% - this means that the structure is capable of holding a minimum of 40% more water than the actual volume of the tank.

Features & Benefits:

- Robust for exposed areas
- Large volumes
- Liners resilient to fertilisers and chemicals
- Steel lids for security, Health & Safety
- Kit format so Farmers can build their own tanks
-Tanks able to link together providing mass water storage
- Irrigation in HORT can vary from small volume systems to large open field crop irrigation
- Storage from boreholes, rivers. lakes, water harvesting
- Temporary storage
- Galvanised for extended life expectancy
- Powder coated to suit environment

Will it save me money?

If you answer yes to the below questions, then the likelihood is that a rainwater harvesting solution would offer you a cost effective solution:

- Do you pay for your water through a meter?
- Do you have a large roof area such as a farm or industrial building?
- Is the majority of your water usage for non potable applications, such as crop spraying, vehicle washing, livestock watering, irrigation etc?

Our team of experts will be able to provide you with further advice based upon your needs and roof space.

Technical Specification

Capacity (litres): 62,600 litres

Height (mm): 3.81m

Diameter: 4.57m

Tank Size (Litre): 50001 – 100000 Litre

Outlet Size: 2"
Contact Us

Our team of experts are available and ready to speak to you. You can contact us or call us directly on 0121 351 3230. Available Mon-Friday 8am-5pm.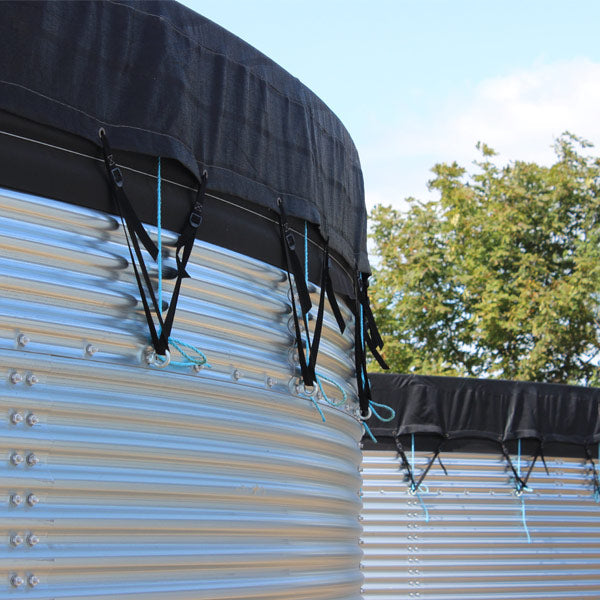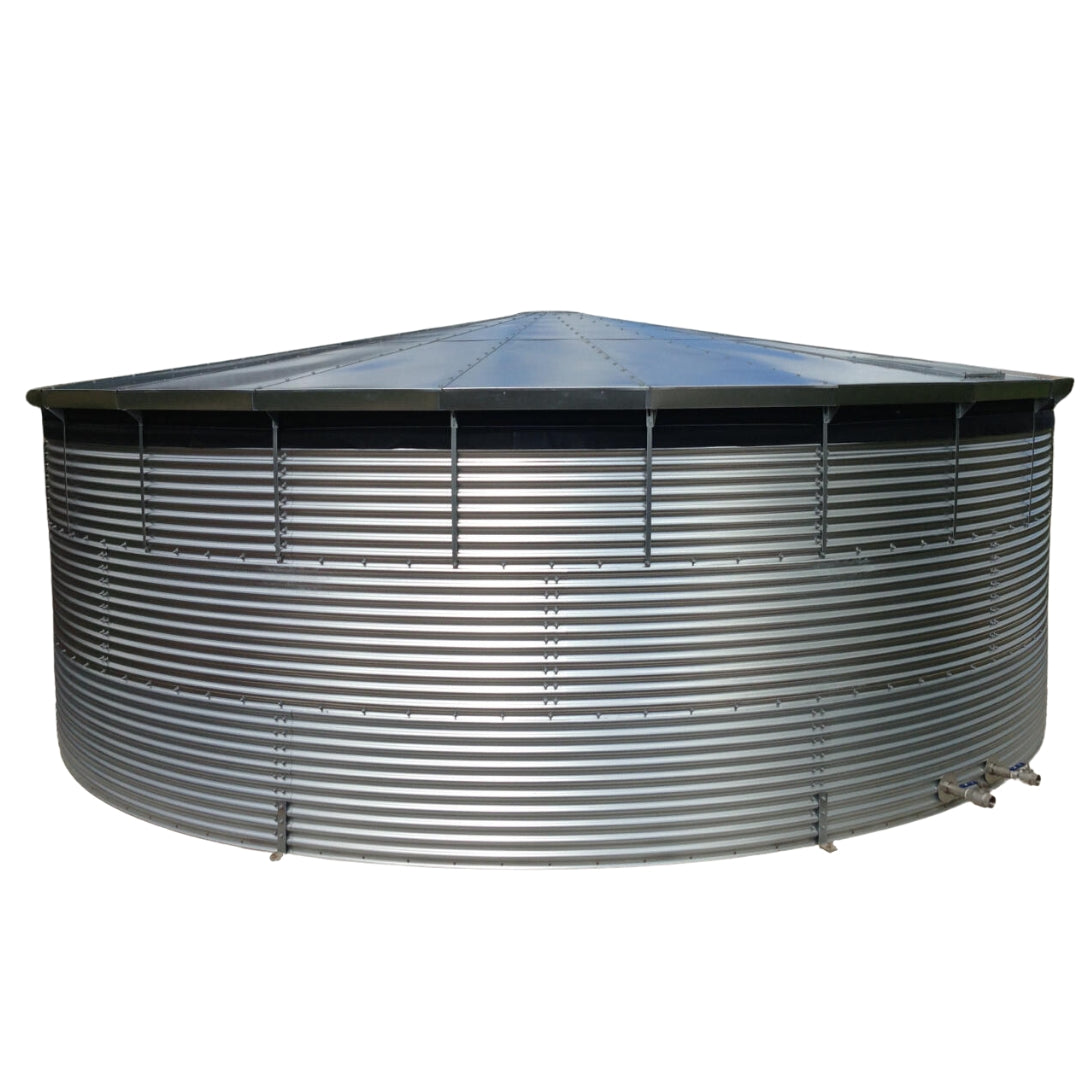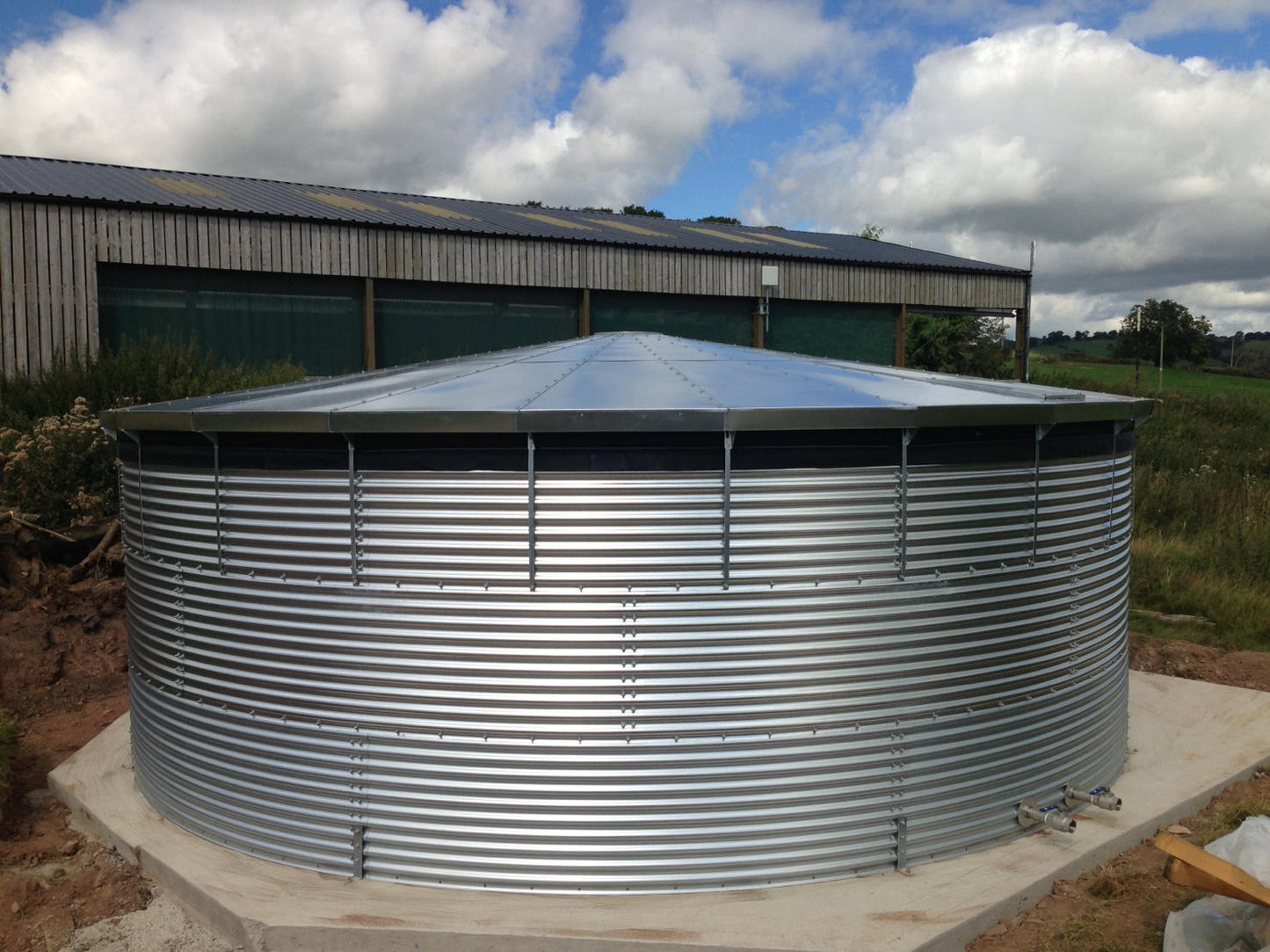 Further questions?
Our team of specialists are here to help. We install many of our products so can provide real-world advice. We also offer a free take-off service if required.
Make an enquiry