Twinwall Coupler
Regular price

£2.90

(£2.42 ex VAT)

Regular price

Sale price

£2.90

(£2.42 ex VAT)

Unit price

per
Est. delivery 1-3 working days
Twinwall couplers are an essential component in any twinwall drainage system, providing a reliable and efficient means of joining pipes together.
Available in 125mm, 150mm, 225mm, 300mm, 450mm, 600mm, 750mm and 900mm diameters.
Features and Benefits
• Easy installation and flexibility to fit different pipe sizes and shapes
• Cost-effective solution 
• Watertight connection
• Durable and long-lasting
• Easy to install
• Versatile applications
Share
Full Description

This HDPE double socket twinwall coupler is designed to join two twinwall pipes together, forming a secure and watertight connection that can withstand high volumes of flow and pressure. Twinwall couplers are an essential component in twinwall drainage systems, which are widely used in a variety of applications such as land drainage, attenuation tanks, and stormwater management.

They are typically made of high-density polyethylene (HDPE), which is a durable and lightweight material that is resistant to corrosion, chemicals, and UV radiation. The couplers are available in a range of sizes to accommodate different pipe diameters and lengths.

The installation process for twinwall couplers is relatively simple and straightforward. The ends of the twinwall pipes are first trimmed to a uniform size and then inserted into the coupler until they reach the stopper. The coupler is then tightened using a suitable tool to ensure a secure and watertight connection. In some cases, a rubber seal may be inserted into the coupler to provide additional protection against leaks.

Technical Specification

Material: High-density polyethylene (HDPE)

Colour: Black
Contact Us

Our team of experts are available and ready to speak to you. You can contact us or call us directly on 0121 351 3230. Available Mon-Friday 8am-5pm.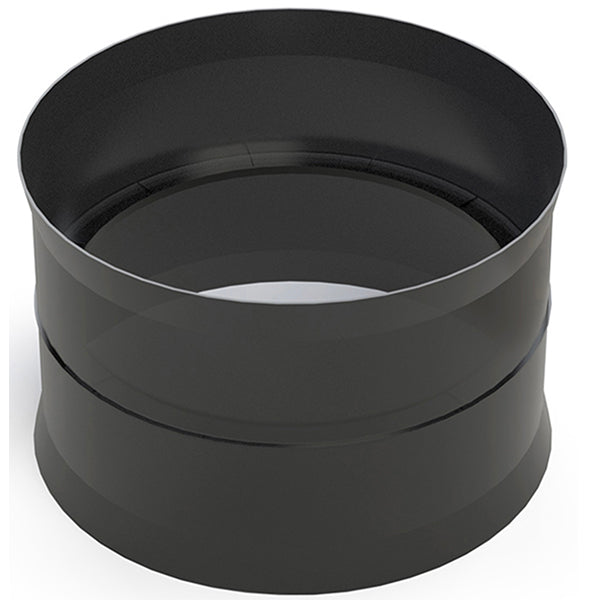 Further questions?
Our team of specialists are here to help. We install many of our products so can provide real-world advice. We also offer a free take-off service if required.
Make an enquiry