Marsh Spherical Septic Tank 2,800 litre
Regular price

£839.12

(£699.27 ex VAT)

Regular price

£890.99

Sale price

£839.12

(£699.27 ex VAT)

Unit price

per
Est. delivery: 5-7 working days
This is a 2,800 Marsh spherical onion style septic tank. Septic tanks are a traditional solution for domestic sewage disposal, they are ideal for situations where access to mains sewer is not possible or practical.
Share
Full Description

They are suitable in areas where you can form a percolation or drainage bed as the treated effluent is not to a standard that can be discharged straight into the water course, it requires further treatment through the soil. This range allows solids to settle into the form of sludge with the lighter liquid remaining and undergoing a biological process through the contact of oxygen. The solids are then able to break the lighter liquid down into smaller particles passing through the septic tank into the drainage field.

The Marsh septic tanks have a heavy duty shell to ensure they can be installed in all sorts of ground conditions and have an integrated lifting eye for handling the tank on site.

Why use Marsh?

The Marsh Septic tank offers significant technical improvements and cost-savings over current market options.
The range is available in capacities from 2800-4500 litres, is CE marked to comply with Construction Product Regulations and compliments the company's existing range of horizontal septic tanks. These are tested and certified to EN12566-1 Annex B and benefits from an outstanding hydraulic efficiency of 99.63%.

Advantages of using Marsh Tanks:

• Easy installation with lip and lifting eyes
• Has a flat bottom so that it doesn't roll during installation
• Can be installed in pea-shingle
• Tested and certified to BSEN12566-1
• 50 year design life
• 25 year structural guarantee
Technical Specification

Capacity (litres): 2800 litres

Height (mm): 2780mm

Diameter: 1870mm

Outlet Invert: 1075mm

Tank Size (Litre): 2,001 – 3,000 Litre

Inlet Invert: 1000mm
Contact Us

Our team of experts are available and ready to speak to you. You can contact us or call us directly on 0121 351 3230. Available Mon-Friday 8am-5pm.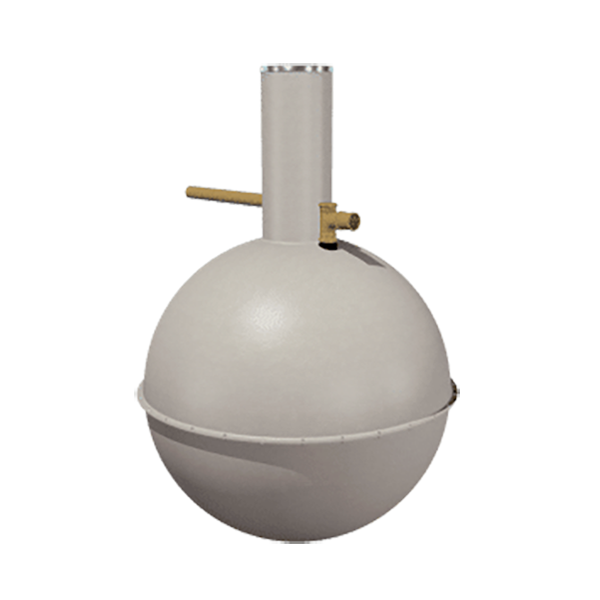 Further questions?
Our team of specialists are here to help. We install many of our products so can provide real-world advice. We also offer a free take-off service if required.
Make an enquiry