5.1m x 40m Geosynthetic Clay Liner 4500
Est. delivery 5 working days
Request a quote
GCL 4500 
Geosynthetic clay liner (GLC) is produced with a layer of bentonite, a clay mineral that expands when wet and is sandwiched between two or more layers of geotextiles.  Typically, this product is used across a range of civil engineering and building applications. 
Applications: 
Solid waste and hazardous waste landfill areas

Ponds and pools

Dams

Irrigation channels and water transfer lines

Landslide repairs and similar ground reinforcement applications

Base insulations in flood controls
Share
Full Description

Geosynthetic clay liner (GCL) is a woven fabric-like material, mainly used as a fluid barrier to use in construction of liquid waste disposal sites. It contains the clay mineral sodium bentonite that is sandwiched between two layers of woven and non-woven geotextile that are mechanically needle punched together to provide strength. The natural sealant, sodium bentonite, swells upon contact with water, resulting in a very strong and robust product.

Benefits:

- Drainage: transports and collects fluids within its thickness
- Erosion Control: prevents wind or water surface erosion
- Protection: stress reduction layer to prevent or reduce damage
- Reinforcement: reduces deformations or resists stress

Why choose Wrekin?

Wrekin's GCL replaces the use of traditional mineral sealants and offers a higher sealing performance that is more cost effective and eco-friendly. Bentonite absorbs water from surrounding soil and its expansion is impeded by layer pressure from geotextile membranes. This creates an impermeable lining material that is able to be used as a containment barrier.

Wrekins top-performing, self-healing and self-sealing clay liners, comply with the latest industry codes of practice. For where containment is required this is the perfect solution to act as a hydraulic barrier to leachate from landfill sites or as a SuDs pond liner.

For the last 40 years, Wrekin have delivered top quality results through their extensive selection of geosynthetic solutions. These crucial solutions contribute to ground stabilisation, erosion control, drainage, reinforcements and environmental considerations amongst numerous construction, civil and marine engineering projects.

Technical Specification

Weight (kg): 4,800g/m²

Product Details: Tensile strength: 11/11

Roll Size: 5.1 x 40m
Product Details

Diameter (mm):

Height (mm):

Weight (kg): 4,800g/m²

Capacity (litres):
Need some advice?

Our team of experts are available and ready to speak to you. You can contact us or call us directly on 0121 351 3230. Available Mon-Friday 8am-5pm.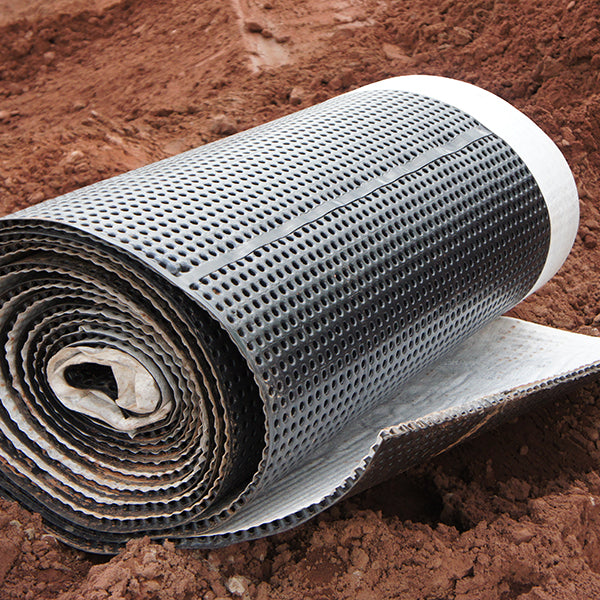 Installation Service
We also offer an installation service for our stormwater attenuation, rainwater harvesting, water storage and sewage treatment solutions.
Learn More
Further questions?
Our team of specialists are here to help. We install many of our products so can provide real-world advice. We also offer a free take-off service if required.
Make an enquiry