Marsh Cylindrical Shallow Dig Septic Tank 6,000 litre
Est. delivery: 5-7 working days
Request a quote
Advantages of using Marsh Tanks:
Easy installation with 'keying-in' lip and lifting eyes
Has a flat bottom so that it doesn 't roll during installation
Can be installed in pea-shingle
Tested and certified to BSEN12566-1
50 year design life
25 year structural guarantee
Share
Full Description

This 6,000 Litre Tank is suitable for up to 24 persons. Marsh Cylindrical Septic Tanks are ideal for areas that suffer from high water table or hard rock conditions. The cylindrical range of septic tanks are manufactured using the same materials and techniques as the 'onion' style range; they just require less excavation due to the reduced height of the tank.

Septic tanks are the traditional solution for domestic sewage disposal, they are ideal for where access to mains sewer is not possible or practical.

Formed from a single chamber, the sewage from a domestic dwelling is collected and retained in the tank. Time allows it to be anaerobically digested, breaking the solids down into sludge. The excess effluent liquid then flows from the tank out of the outlet, and then most commonly into a suitable underground drainage field system.

These Marsh horizontal septic tanks have a heavy duty shell to ensure and can be installed in all sorts of ground conditions, and they also have integrated lifting eyes for handling the tank on-site. The tanks are CE marked and certified to EN 12566-1 Annex B confirming that the tank complies with Construction Product Regulations.

Benefits of a Cylindrical tank

•Saves Money
•Less Excavation Time
•Quicker to install
•Come in sizes starting from 2,800 Litre to 6,000 Litre

Technical Specification

Capacity (litres): 6000 litres

Height (mm): 2400mm

Outlet Invert: 800mm

Inlet Invert: 500mm

Width (mm): 1900mm

Length (mm): 2950mm
Product Details

Diameter (mm):

Height (mm): 2400mm

Weight (kg):

Capacity (litres): 6000 litres
Need some advice?

Our team of experts are available and ready to speak to you. You can contact us or call us directly on 0121 351 3230. Available Mon-Friday 8am-5pm.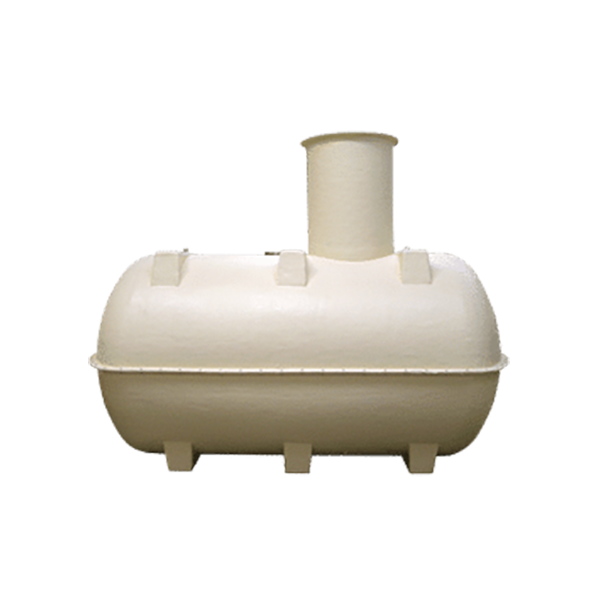 Installation Service
We also offer an installation service for our stormwater attenuation, rainwater harvesting, water storage and sewage treatment solutions.
Learn More
Further questions?
Our team of specialists are here to help. We install many of our products so can provide real-world advice. We also offer a free take-off service if required.
Make an enquiry