9 Person Rewatec Solido Smart +P Sewage Treatment Plant
Regular price

£5,071.49

(£4,226.24 ex VAT)

Regular price

Sale price

£5,071.49

(£4,226.24 ex VAT)

Unit price

per
Features:
Wastewater treatment and clarification in a single tank

Proven sequencing batch reactor (SBR) technology

90% phosphorus removal

75% nitrogen removal

Quick installation

Highly robust and durable design

Highly efficient

Time controlled dosing for optimal results

Limits the production of algae and eutrophication

Protects ecosystems and our environmen
The Rewatec Solido Smart can be supplied as Gravity or Pumped outlet with a 15m capsule cable or a 30m capsule cable.
Share
Full Description

The Rewatec Solido Smart +P provides the perfect wastewater treatment solution for areas where very low levels of phosphorus and/or nitrogen are required.
By using a very small dose of polyaluminium chloride (commonly used in swimming pools), alongside aeration, this sewage treatment plant can achieve 90% phosphorus removal (including phosphates) and 75% nitrogen removal (including nitrates) from wastewater.
Combined with proven sequencing batch reactor technology to optimise the efficiency of wastewater treatment, this robust and reliable sewage treatment plant provides a cost-effective solution to protect our rivers, lakes and ecosystems and to preserve our environment.
The Rewatec Solido Smart +P range of sewage treatment plants provide typical treatment results of:
• Total Nitrogen (including nitrates): 75% removal
• Total Phosphorus (including phosphates): 90% removal
Technical Specification

No. of people: 9

Height (mm): 2750-2850

Inlet Invert: 700mm

Width (mm): 1700

Length (m): 2420

Outlet Type: Gravity/pump
Installation Service

We can also offer an installation service for our stormwater attenuation, rainwater harvesting, water storage and sewage treatment solutions. Get in touch here.
Contact Us

Our team of experts are available and ready to speak to you. You can contact us or call us directly on 0121 351 3230. Available Mon-Friday 8am-5pm.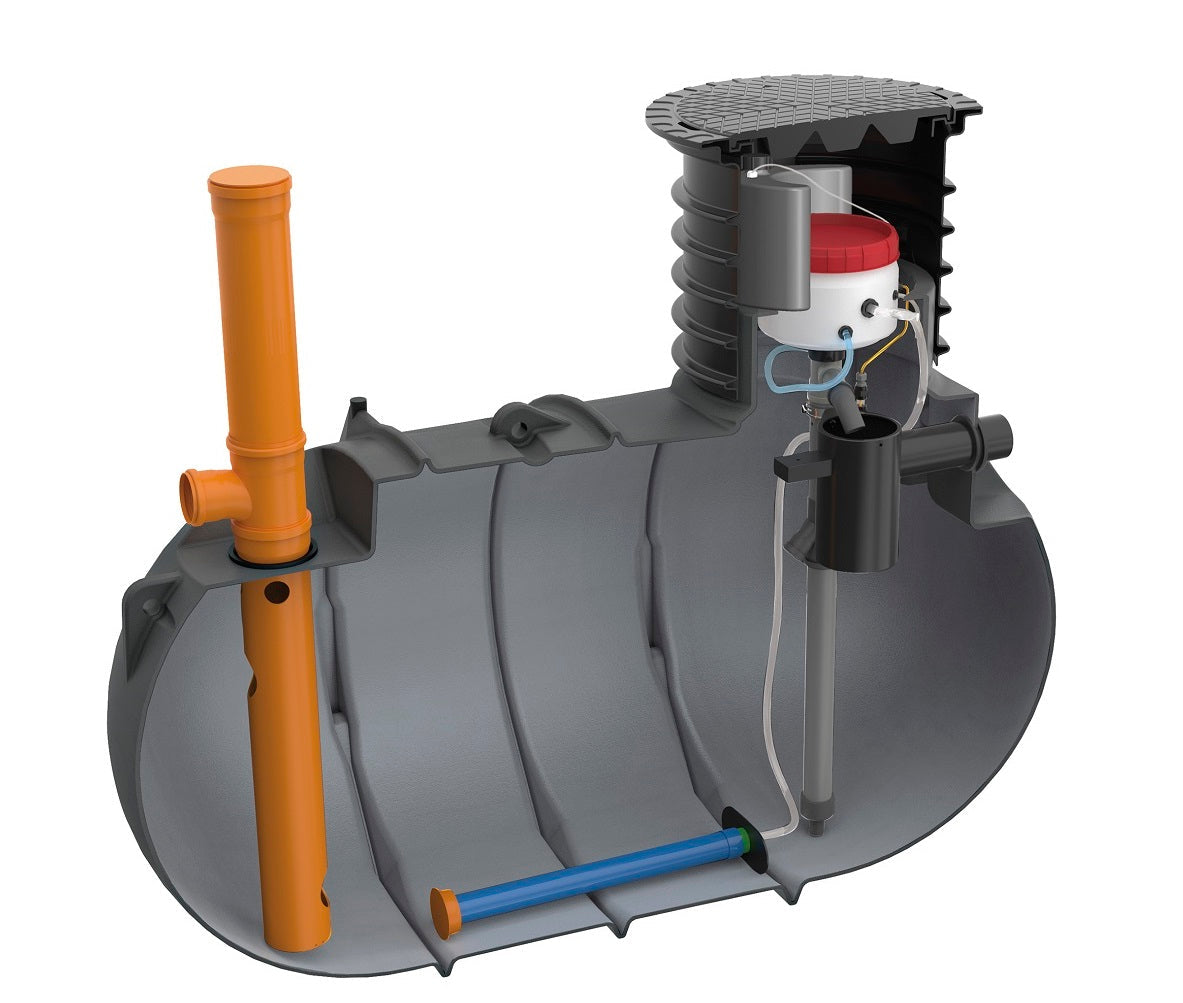 Further questions?
Our team of specialists are here to help. We install many of our products so can provide real-world advice. We also offer a free take-off service if required.
Make an enquiry