3,550 L Rewatec vertical pump station (RVPS)
Request a quote
Simple and quick to install, the Rewatec range of compact pump stations are ideal for
raising effluent, sewage, surface water and wastewater in areas where a gravity discharge is unachievable. They are suitable for properties of up to 23 people and come with a single 80mm pump and a control panel with an alarm as standard.
Optional extras: Additional float switch, Large GRP Kiosk
Owners manual and installation guide
Rewatec Pump Station Data Sheet
Share
Full Description

Features and benefits:

• Quick and easy to install
• Lightweight design
• Leak-proof
• Robust GRP shells
• Plug and play
• Low maintenance
• Protects against noise and odour
• Highly reliable
• Non return valve(s) fitted as standard
• Isolation valve fitted as standard
• FACTA A galvanised steel frame and cover
• Variable inlet position (100 or 150mm)
• Lifting points for pump positioning
• 25 year warranty

Bespoke pump stations available upon request

Applications:

• Residential properties and developments
• Community development
• Small commercial developments
• Schools
• Leisure facilities
• Caravan sites
Technical Specification

Capacity (litres): 3,550 Litres

Height (mm): 2,500mm

Diameter: 1,500mm

Material: GRP
Product Details

Diameter (mm): 1,500mm

Height (mm): 2,500mm

Weight (kg):

Capacity (litres): 3,550 Litres
Need some advice?

Our team of experts are available and ready to speak to you. You can contact us or call us directly on 0121 351 3230. Available Mon-Friday 8am-5pm.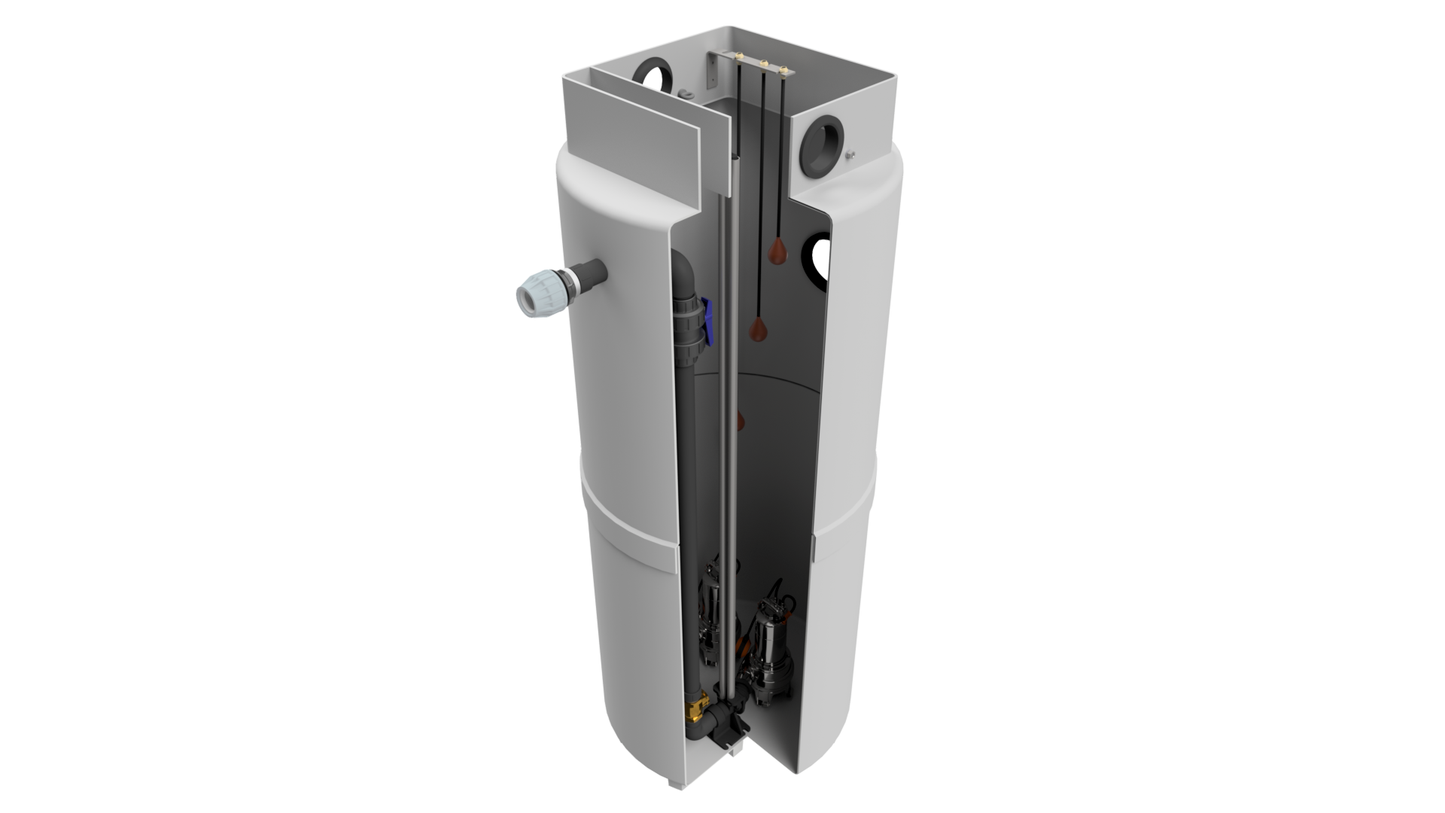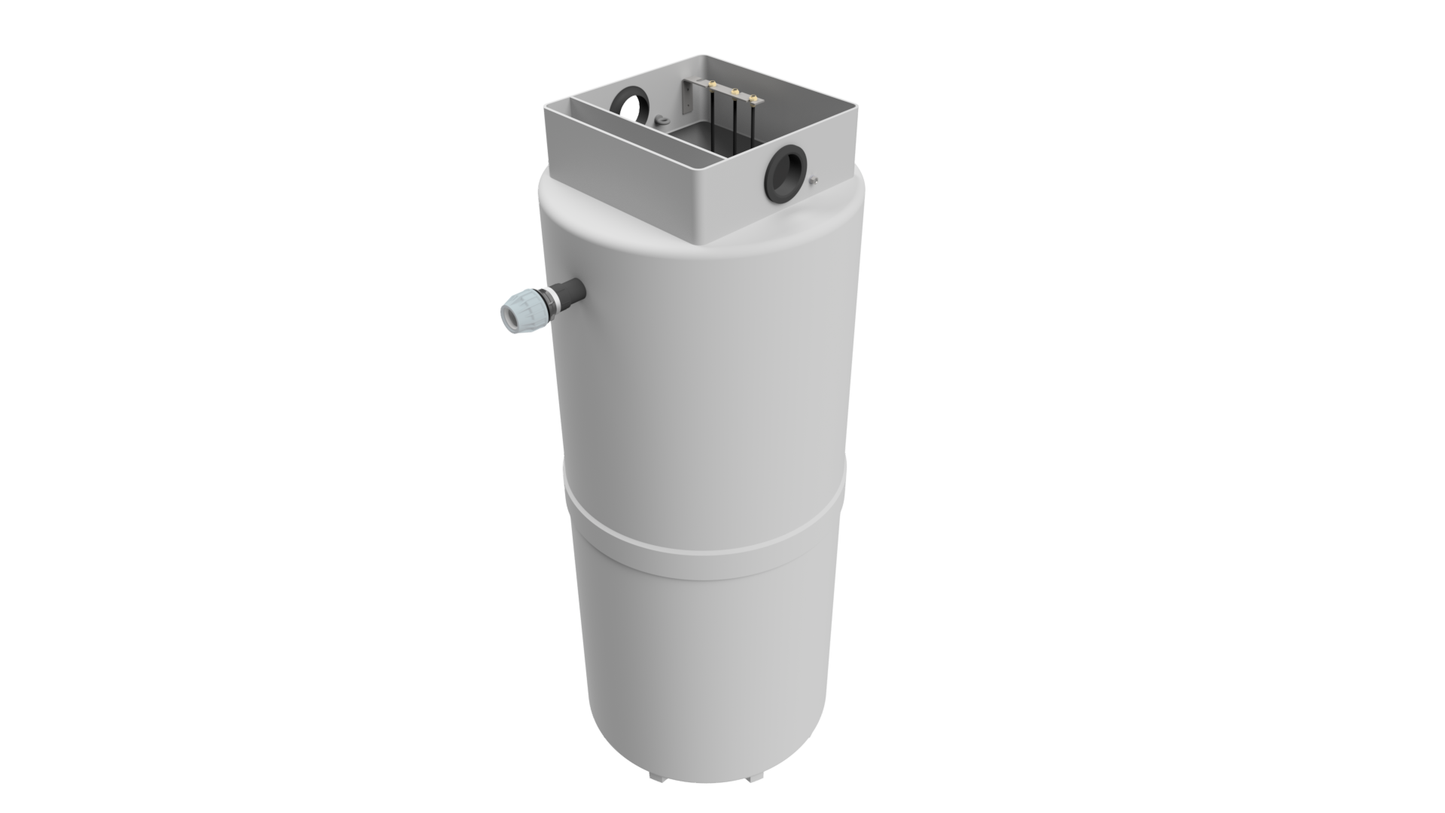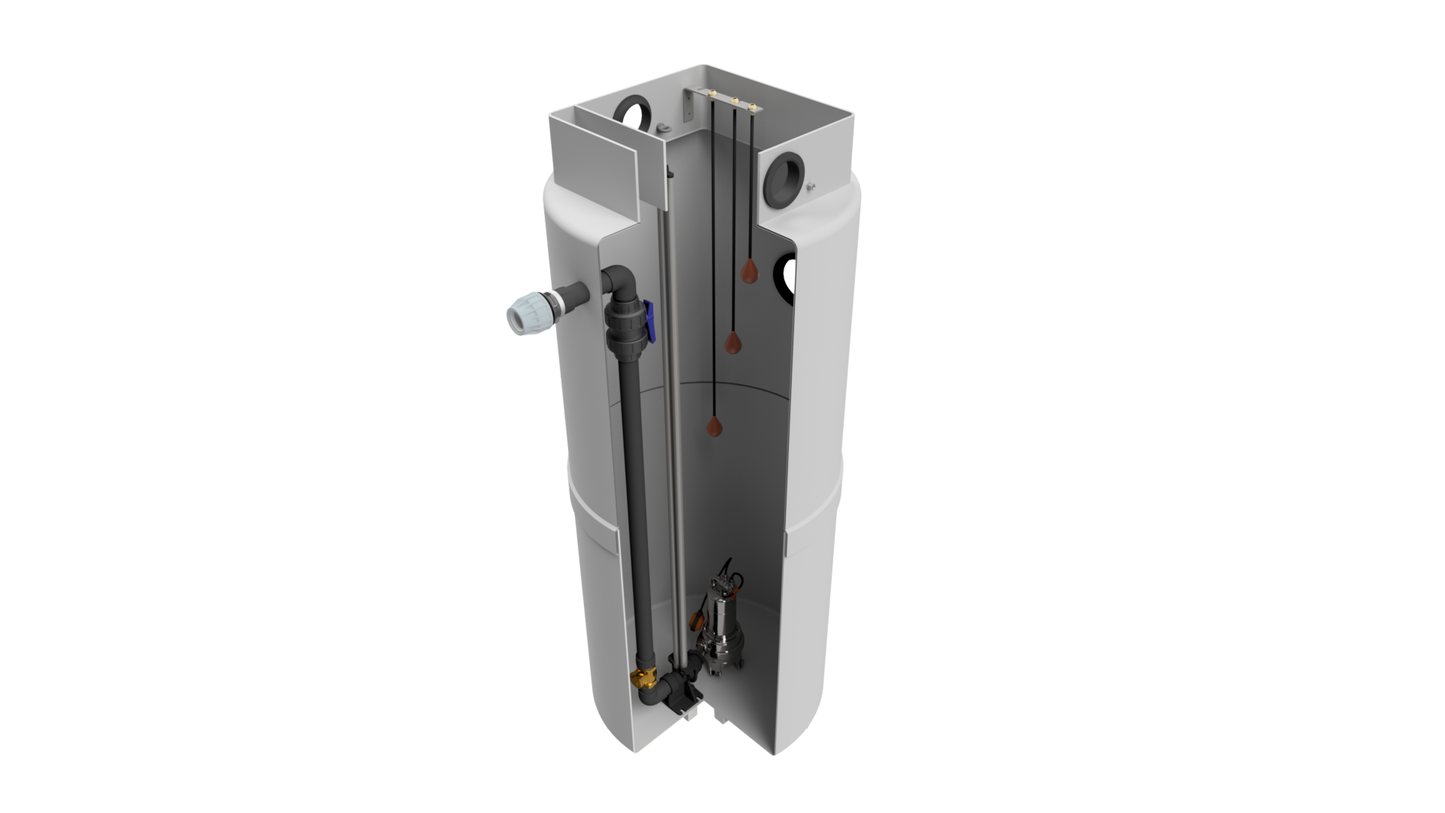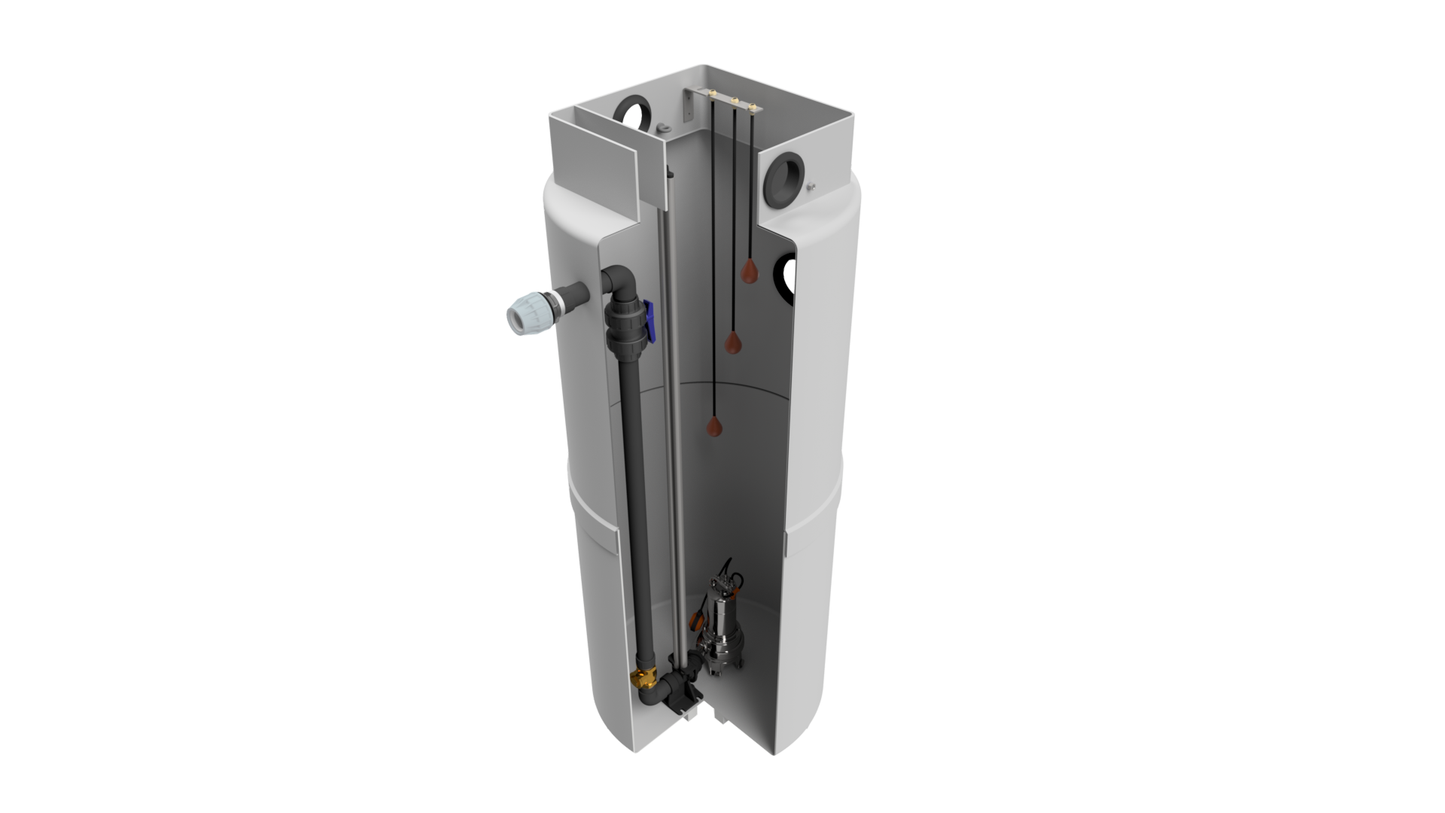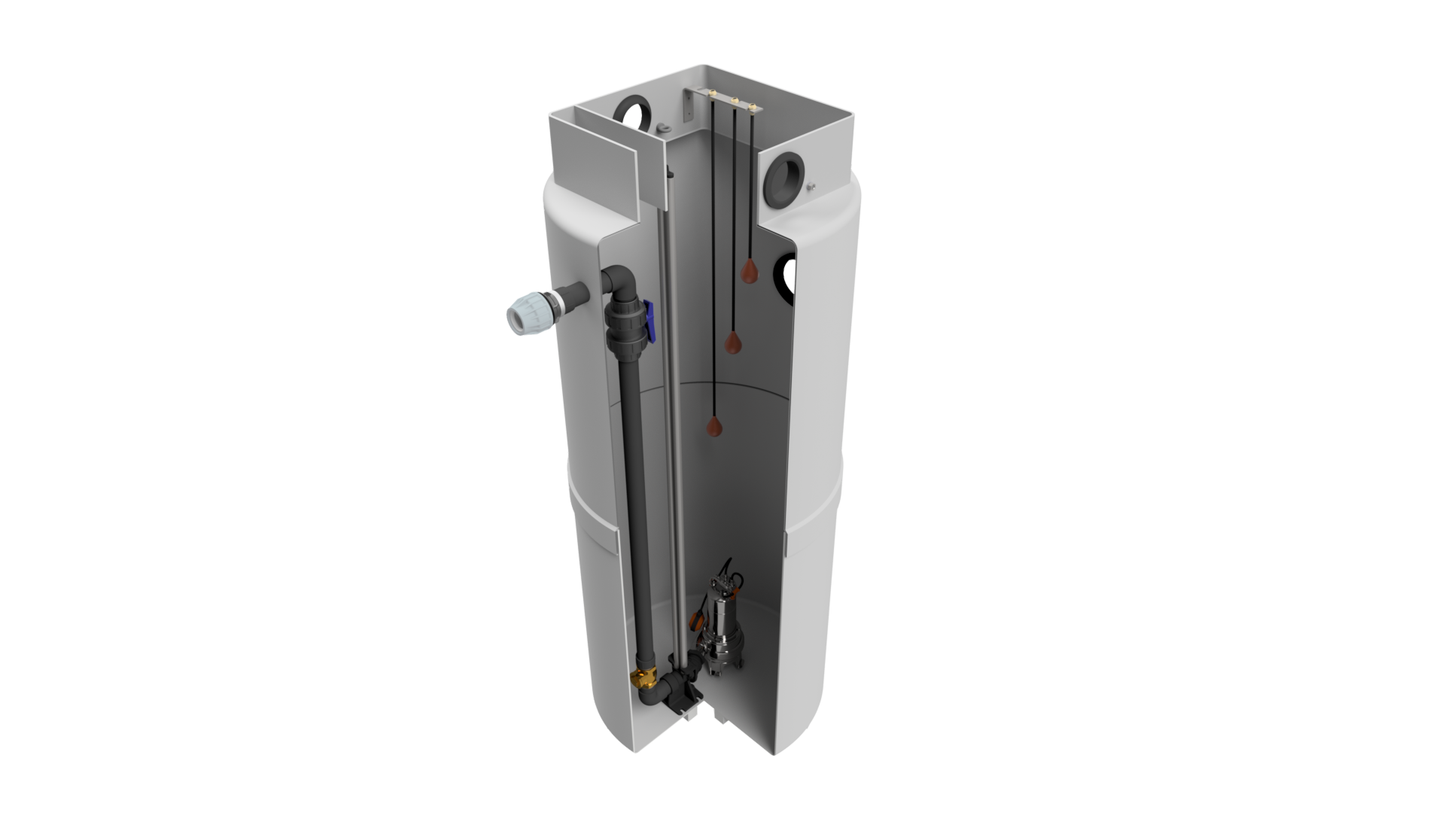 Installation Service
We also offer an installation service for our stormwater attenuation, rainwater harvesting, water storage and sewage treatment solutions.
Learn More
Further questions?
Our team of specialists are here to help. We install many of our products so can provide real-world advice. We also offer a free take-off service if required.
Make an enquiry