225mm Adoptable Socketed Sewer Pipe Marley Quantum
Regular price

£120.66

(£100.55 ex VAT)

Regular price

Sale price

£120.66

(£100.55 ex VAT)

Unit price

per
Est. delivery 3-5 working days
Marley Quantum adoptable PVCu pipe is a cost-effective option for your underground drainage solutions. 
This pipe has a diameter of 225mm and is available in both 3 metre and 6 metres. 
This pipe is socketed which makes it simple and effective to connect with junctions and other pipes. 
Kitemark to BS EN 13476-3
BBA 94/2985 certification for private waste water and surface water uses. 
WIS 4-35-01 certification on Quantum Sewer for adoptable waste and surface water sewer applications.
Accompanying components such as bends, junctions and end caps also available. We offer a wide variety of products to suit your specific project requirements. 
Share
Full Description

This adoptable sewer pipe by Marley Quantum is a cost-effective and lightweight alternative to traditional clay pipe used in underground sewage applications.

Features and benefits:
- It is easy to install, as it is 94% lighter than clay pipe. This means less labour is required which saves time and resources.
- It's flexible which means that rockers may not be necessary, which saves making additional purchases.
- It's durable and much less brittle than clay pipe.
- PVCu is resistant to corrosion which means that it has a superior lifespan than clay pipe.
- Kitemark to BS EN 13476-3

Applications:
- This pipe is used in drainage systems which transport domestic and commercial waste water to a treatment point for processing.
- It can be used in stormwater drain off applications.
- Road and highway drainage applications.

Contact Us

Our team of experts are available and ready to speak to you. You can contact us or call us directly on 0121 351 3230. Available Mon-Friday 8am-5pm.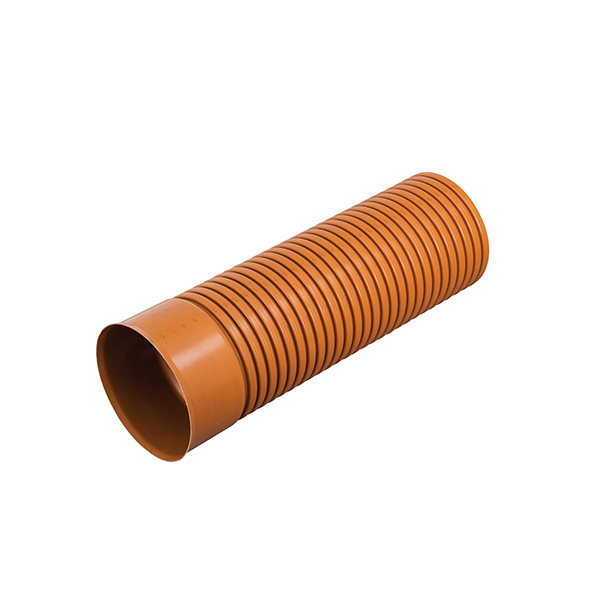 Further questions?
Our team of specialists are here to help. We install many of our products so can provide real-world advice. We also offer a free take-off service if required.
Make an enquiry