Premistore (2+ Buildings)
Recover up to 40% of your water usage and meet environmental initiatives with a rainwater harvesting system.
---
25 year life design on the tank
On average it takes between 5-7 years for the tank to virtually pay for itself in cost savings. Therefore, with a life design of 25 years this solution can continue providing you with cost benefits for years to come.
10 year life design on the tank liner
A 10 year life design on the tank liner will ensure your rainwater harvesting system will continue to work effectively and efficiently for many years.
Government grants available
With governments and local authorities placing green and eco-friendly applications at the top of their agendas, financial support from grants may be found. Truly making "gain from rain" a reality.
The high strength manufacturing ensures that the tank will hold and support your collected water effectively and safely.
Approved to BS5950 and BS EN 1993
Peace of mind that this product meets British Standard requirements.
Powder coated with durable, lead-free paint
---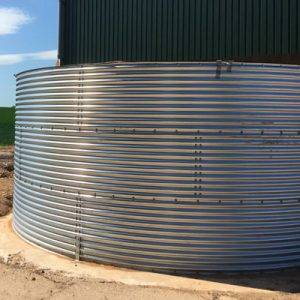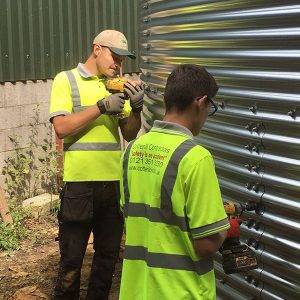 ---
Boosts farm water pressure
Protects against water shortage
Increases the efficacy of agrichemicals
Meets environmental initiatives
Preferred drinking source for livestock
---