9 Person Clearwater Biotec BTA2 Sewage Treatment Plant w/1.5m inlet (Pumped Outlet)
Regular price

£3,438.00

(£2,865.00 ex VAT)

Regular price

Sale price

£3,438.00

(£2,865.00 ex VAT)

Unit price

per
Est. delivery: 5-7 working days
FEATURES OF THE CLEARWATER BIOTEC
The BioTec sewage treatment plant range is fully compliant, tested and approved to BS EN 12566 Part 3 and is CE marked to meet with the latest Construction Products Regulations July 2013. The BioTec is one of the products that pioneered package treatment plant technology and remains one of the most popular sewage treatment plant in the UK & Ireland.
It is ideal for locations where discharge is to sub-surface irrigation, or to a suitable watercourse (where approved by the Regulator), and where a septic tank will not meet the required standards.
Share
Full Description

Features & Benefits

•Includes Loss of Pressure or Pump Alarm as standard to alert you when the compressor is not working
•Manufactured from robust GRP
•No mechanical or electrical components within the plant - low running and maintenance costs
•Externally-mounted blower for simple maintenance, no entry required into the plant
•Invert level options of 1m or 1.5m making the ideal solution for replacement failing septic tanks, as they are compatible with existing drain depths
•Low-level visibility pedestrian duty cover - safe for children and pets
•Suitable for concrete backfill
•Recommended installation to be located 7m from a habitable building, 10m from a watercourse or 50m from a borehole or well
•Treats sewage using a traditional elevated filter, a well-established and proven method in a complete packaged solution
•Ensures compliance with effluent quality
•Available with a 12-month warranty and service plans for continued system care

CLEARWATER BIOTEC 2 –

For domestic dwellings without access to mains drainage, the Clearwater BioTec provides quality, reliability and peace of mind and is one of the most popular systems from this leading UK manufacturer. The Biotec 2 is suitable for a large house/2 average houses.

HOW THE CLEARWATER BIOTEC WORKS

The Clearwater BioTec sewage treatment plant uses the well-proven aerobic biological process.

Treatment is a three-stage process:

• Coarse solids are filtered and retained for gradual breakdown
• The resulting liquid is continuously distributed over a plastic suspended filter by an integral lift, powered by a remotely sited blower
• The solids are allowed to settle and under normal domestic conditions, treated water of 20mg/l BOD, 30mg/l S.S., 20mg/l Ammonia can be achieved
Technical Specification

No. of people: 9

Weight (kg): 285/305kg

Diameter: 1.8m

Outlet: Pumped

Outlet Invert: 0.55m

Inlet Invert: 1.0m

Depth (mm): 2.7/3.2m
Contact Us

Our team of experts are available and ready to speak to you. You can contact us or call us directly on 0121 351 3230. Available Mon-Friday 8am-5pm.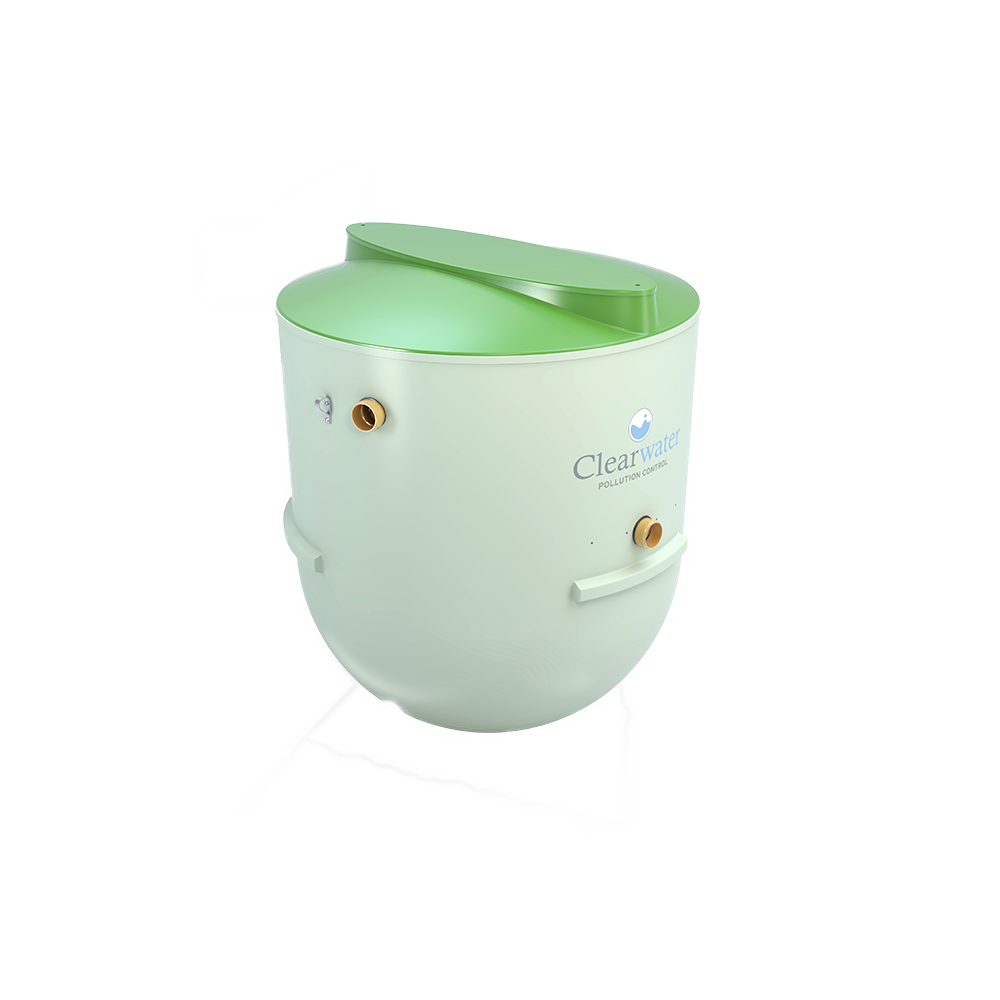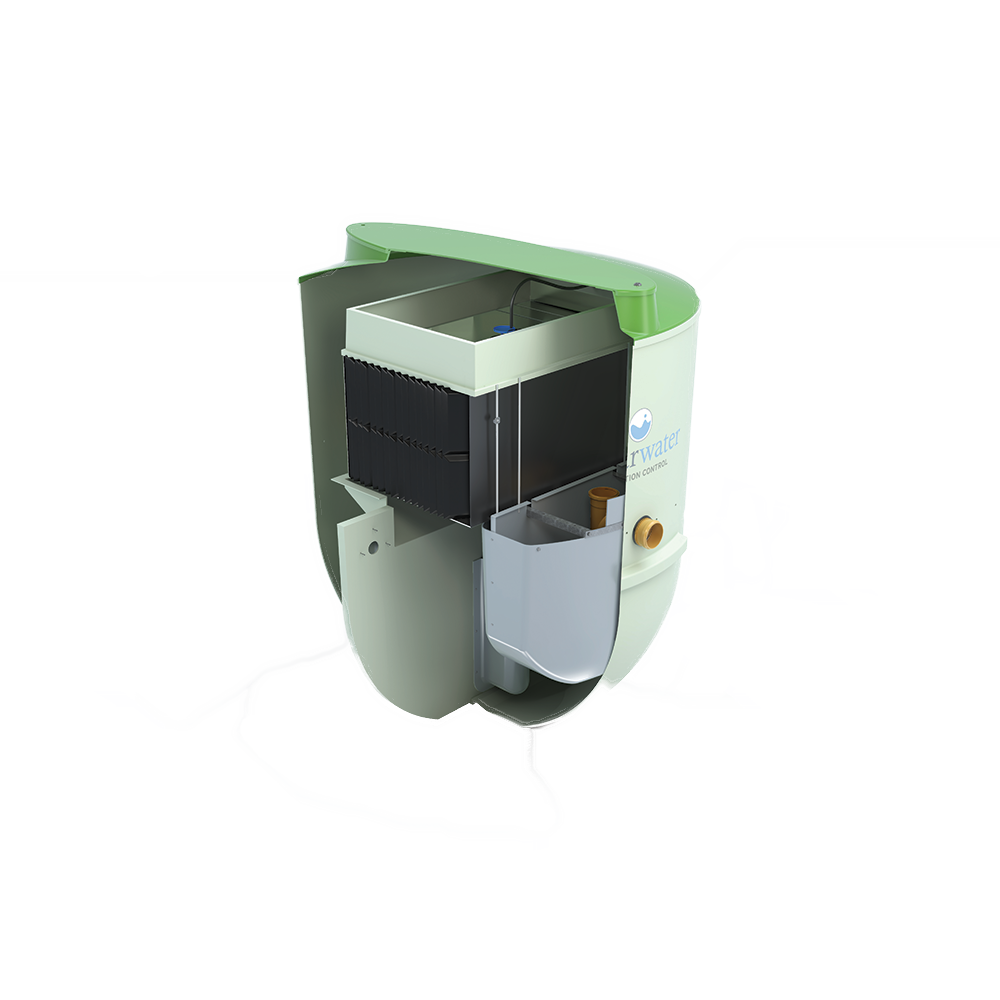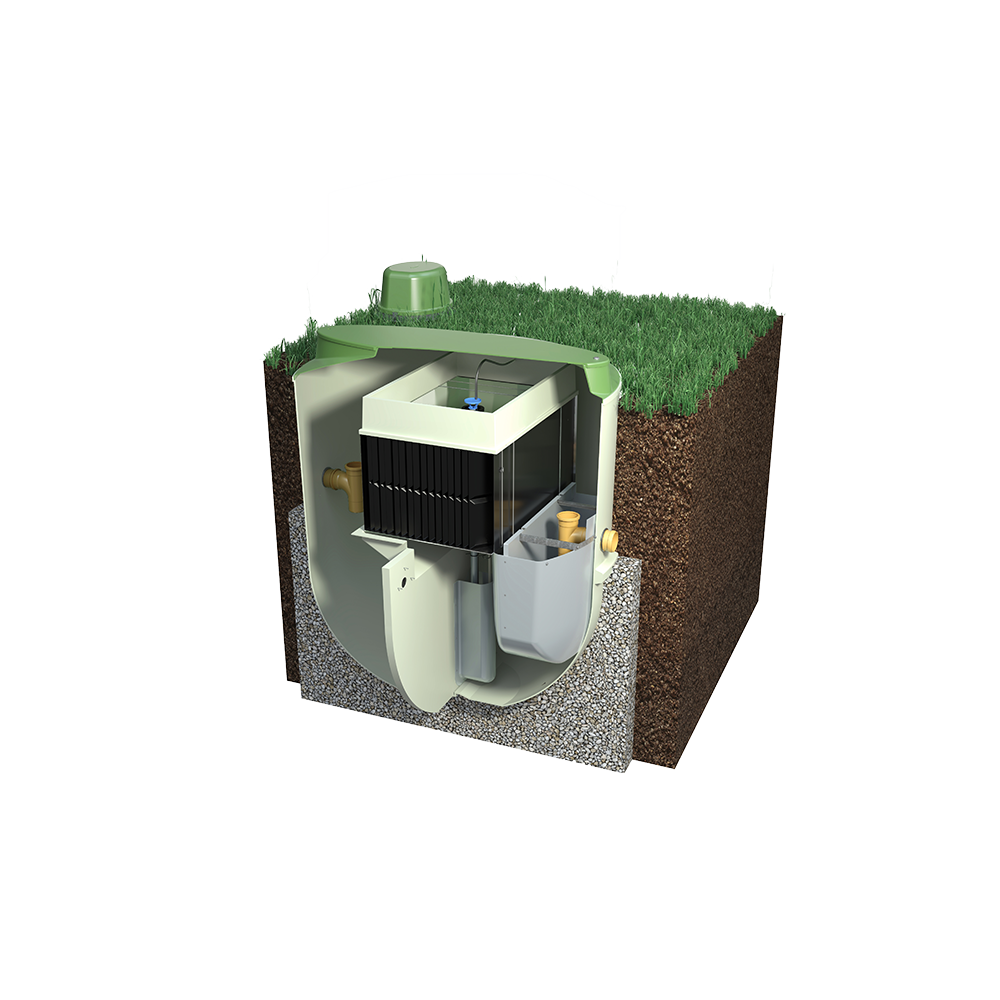 Further questions?
Our team of specialists are here to help. We install many of our products so can provide real-world advice. We also offer a free take-off service if required.
Make an enquiry