3,500 Litre Harlequin ITE Horizontal Bunded Oil Tank (top outlet)
Regular price

£3,739.25

(£3,116.04 ex VAT)

Regular price

Sale price

£3,739.25

(£3,116.04 ex VAT)

Unit price

per
Est. delivery: 5-7 working days
N.B. There will be a surcharge for any deliveries within the M25 area.
Length: 2,450mm Width: 1,770mm Height: 1,890mm Weight: 260KG Nominal Capacity: 3,297 litres The 3500ITT / ITT is supplied with the following features:
Electronic oil monitor
32mm Gauge fitting point
Bottom outlet fitting kit / Top Outlet Fitting Kit
2" fill point
4" lockable inspection point
Lockable manhole access
1" BSP (F) outlet connection
Vent
LRC failsafe overfill prevention probe
Anti-theft tank sticker, displaying the message 'THIS TANK IS ALARMED!'
Share
Full Description

Every tank is bunded, i.e. comprising of a twofold walled plan. This twofold divider ensures your oil in case of the inward tank part. The external skin of a bunded oil tank can contain 110% of the inward tank's ability. Before obtaining an oil tank, dependably guarantee that you have picked a bunded alternative. Oil spills which happen as an aftereffect of a solitary skin tank disappointment, can prompt tidy up expenses in abundance of £50,000. Harlequin asks its clients to 'Purchase safe, Buy Bunded'.

Harlequin offers two assortments of tank: – HQi (Standard Bunded) and ITE/ITT (Code ITE for base outlet and code ITT for top outlet). HQi Tanks come complete with standard tank fittings, while ITE tanks come complete with a scope of fittings and adornments, the most imperative one being an electronic oil screen for fuel administration and security.

Every oil tank inside the ITE range comes complete with an electronic oil screen as standard. What's more, these oil tanks are likewise supplied with: significant outlet fitting pack, 2″ fill point, 4″ lockable review point, lockable sewer vent top access, 1″ BSP (F) outlet association, vent and a high perceivability, hostile to robbery sticker, showing the message 'THIS TANK IS ALARMED!'

ALL Harlequin iTank Evo warming oil tanks are bunded as standard.
Technical Specification

Capacity (litres): 3500 litres

Weight (kg): 260 kg

Height (mm): 1890mm

Outlet: Top

Tank Size (Litre): 3000 - 4000 litres

Width (mm): 1770mm

Length (mm): 2450mm
Contact Us

Our team of experts are available and ready to speak to you. You can contact us or call us directly on 0121 351 3230. Available Mon-Friday 8am-5pm.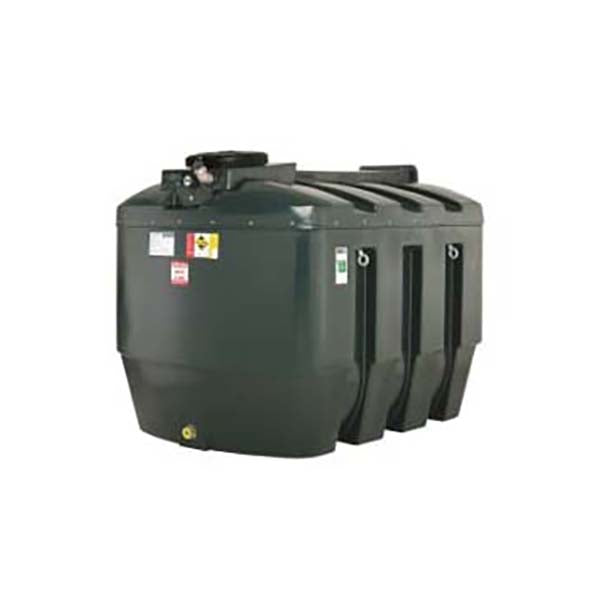 Further questions?
Our team of specialists are here to help. We install many of our products so can provide real-world advice. We also offer a free take-off service if required.
Make an enquiry