10 Person Rewatec Solido Smart Sewage Treatment Plant
Regular price

£3,964.94

(£3,304.12 ex VAT)

Regular price

Sale price

£3,964.94

(£3,304.12 ex VAT)

Unit price

per
Features:
Industry leading 25-year shell warranty

Plug and play (fully pre-assembled)

Can be installed in all groundwater environments

Easy to lift, transport and manoeuvre

Simple to service and maintain

Efficient wastewater treatment with a small tank footprint

Low energy bills with optimised aeration cycles

Lowest annual maintenance costs

50% reduction in energy consumption during periods of limited/no usage

PIA certified design that adheres to the EA and Natural England regulations (EN12566-3)
The Rewatec Solido Smart can be supplied as Gravity or Pumped outlet with a 15m capsule cable or a 30m capsule cable.
Share
Full Description

The Premier Tech Water and Environment range of Rewatec Solido Smart provide a highly efficient and extremely reliable wastewater treatment solution. Capable of meeting stringent UK regulations and exceeding the high demands of modern sewage treatment plants, this innovative range ensures total peace of mind for years to come.

The Rewatec Solido Smart treats wastewater in optimised batches, reducing energy consumption whilst also keeping annual running costs to a minimum.

With a small tank footprint and a pre-installed, plug and play design, the Rewatec Solido Smart is also extremely quick and easy to install, in all groundwater environments.

Each Rewatec Solido Smart comes with an electronic control panel to ensure that pre-determined outflow values can be set and then maintained during operation. For periodic usage, or periods with no usage, "economic mode" can be selected to reduce aeration by 50% of the set value for a maximum of 30 days. This again maximises energy efficiency, reduces cost and lowers the overall carbon footprint of the plant.

The Rewatec Solido Smart range of sewage treatment plants provide typical treatment results of:

COD: 39 mg/L
BOD: 5 mg/L
TSS: 13 mg/L
NH4-N: 0.7 mg/L
Technical Specification

No. of people: 10

Height (mm): 2304 - 2720

Outlet: Gravity/pumped

Inlet Invert: 700mm

Width (mm): 1650

Length (m): 2480
Installation Service

We can also offer an installation service for our stormwater attenuation, rainwater harvesting, water storage and sewage treatment solutions. Get in touch here.
Contact Us

Our team of experts are available and ready to speak to you. You can contact us or call us directly on 0121 351 3230. Available Mon-Friday 8am-5pm.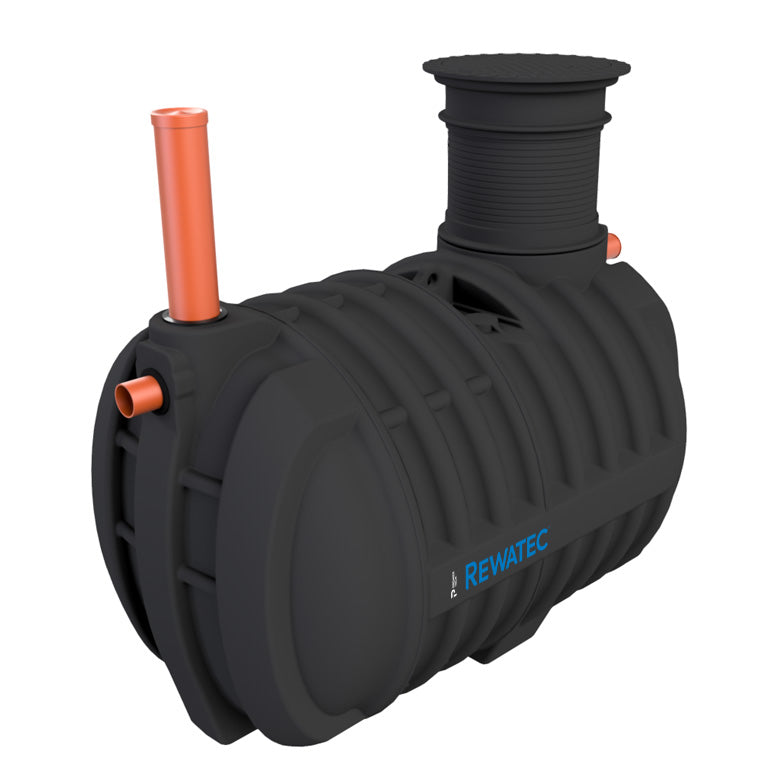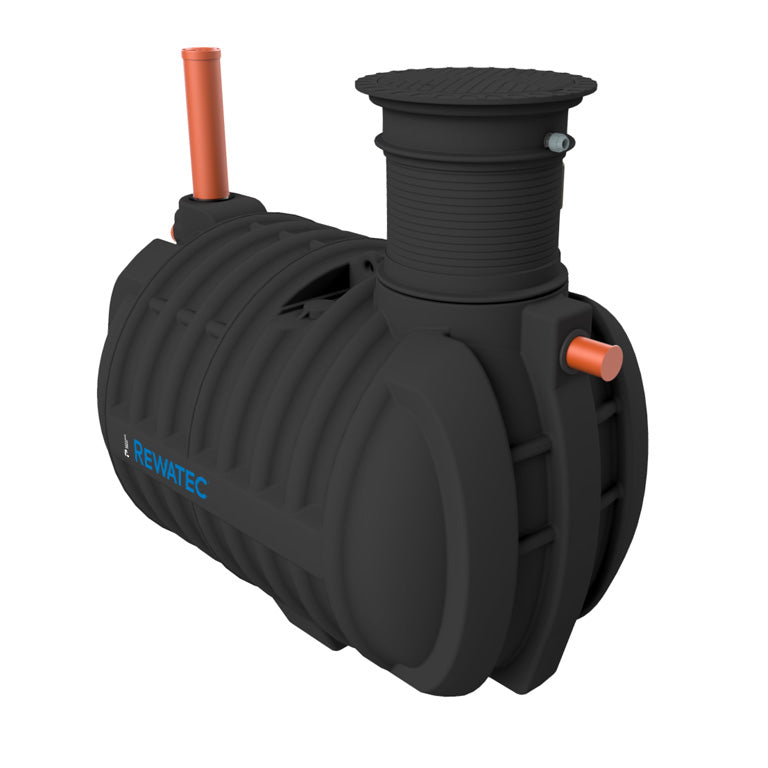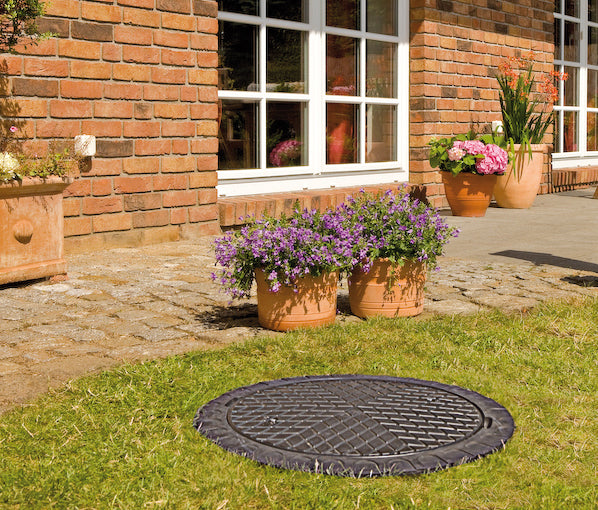 Further questions?
Our team of specialists are here to help. We install many of our products so can provide real-world advice. We also offer a free take-off service if required.
Make an enquiry